It is with great pleasure that I welcome you and your child to our first-grade class. First grade is a very exciting year filled with curiosity and new learning opportunities. I hope your first weeks of school have been pleasant and that everyone is ready for a wonderful year of working and learning together. I am looking forward to the opportunity of having your child in my classroom this year.

It is very important to me that your child has a positive and enjoyable learning experience in first grade. It is my goal to create a classroom community in which every student can succeed and excel. I value your opinions as a parent, and understand that it is important for us to communicate and work together to support your child's growth and learning. I am truly looking forward to building a relationship with you and your child.

This year our class will be using class dojo for parent communication and classroom management. If you have any questions or concerns, please feel free to email me at:

mhodges@bisdtx.org. (email) 512-772-2600 (school phone)


We are going to have an amazingly fun and creative year in first grade!

Mrs. Hodges



Get To Know Me!

I graduated from The University of Memphis with my Bachelor's degree in International Business with a concentration on Communication and Finance (Go Tigers!!!) I have accreditation for teaching EC-6 and ESL Supplemental EC-12 through Texas Teachers alternative certification program. Everything about Cedar Creek Elementary feels like "home" and I was only too thrilled to have officially joined the wonderful faculty. This will be my second year as a Cedar Creek Eagle! I reside in Austin with my husband, Sgt. Hodges and our wonderful babies. You may see him around volunteering this year if he has time.

When is your birthday?

July 30th

What are your favorite colors?

Turquoise and purple

College attended and degree received?

The University of Memphis with a B.B.A. in International Business

Where do you like to eat?

Longhorn Steakhouse, Chick-fil-a, and Maudies!

What is your favorite flower?

Cala Lily

What are your fun hobbies?

Reading, cooking, and traveling

!

What do you like to read/favorite book store?

I like Mysteries, Autobiographies, and Science Fiction...Barnes and Nobles

Favorite warm drink?

Skinny Peppermint Mocha

Favorite cold drink?

Iced Sweet Tea, Green Tea, Water

Favorite kind of sweet treat or candy?

I love ice cream, brownies, and dark chocolate!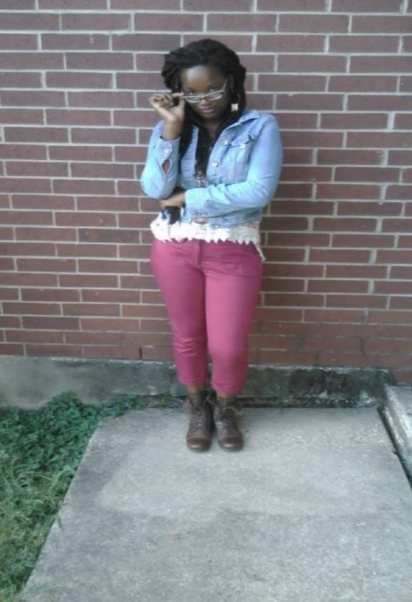 Mrs. Markita Hodges

First Grade Teacher, ESL

Rm 107

(512) 772-7600

mhodges@bisdtx.org

Conference Times--> 9:15-10:05 a.m. M-F