Hello Explorers.

I'm Mrs. McBain and I've been a certified teacher since 2004. My certifications are: EC-4, 4-8 ELAR, 4-8 Social Studies, 8-12 English, ESL, and Special Education. I hold an M.Ed in Curriculum and Instruction, a B.S. in Journalism, and an A.A.S. in Audio Visual Production.

I am returning to BISD but am new to Lost Pines Elementary. I am so excited to be be an Explorer.

My husband, son, and I moved to Bastrop in 2004 and our son graduated from Bastrop High School. We now have a daughter-in-law and two grandsons as well as our son. I always hope that someone will teach and care about my grandsons as I do our students.

I am currently teaching ELAR/SS virtually and am enjoying working with our students.

Explorers...explore the world one book at a time!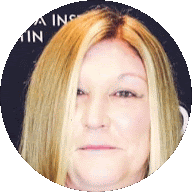 My Schedule:

| | | |
| --- | --- | --- |
| 4th Grade ELAR Block 1 & Math/Science Block 2 | | 4th Grade Math/Science Block 1 & ELAR Block 2 |
| 7:45- 8:05- SEL (LIVE) | | 7:45- 8:05- SEL (LIVE) |
| 8:05-8:55 CAMP Class- Students should do CAMP class first and then CORE SeeSaw Activities (Asynchronous) | | 8:05-8:55 CAMP Class- Students should do CAMP class first and then CORE SeeSaw Activities (Asynchronous) |
| 8:55- 9:20- Reading mini Lesson (LIVE) | | 8:55-9:25 Math Mini- lesson (30 min) (LIVE) |
| 9:20-9:40 - Writing mini Lesson (LIVE) | | 9:25-10:25 (Guided Math Groups/ Independent Practice) (LIVE, teacher will let you know the schedule for your child) |
| 9:40-10:00 - Word Work/Study (LIVE) | | 10:25-10:45 Science mini-lesson/ lab demo (LIVE) |
| 10:00-10:45- Guided Reading Groups (LIVE, teacher will let you know the schedule for your child) | | 10:45 -11:10 - Math/ Science Independent practice / Office Hours |
| 10:45-11:10- Independent Writing (Asynchronous) | | 11:10-11:50 - Intervention (LIVE, teacher will let you know the schedule for your child) |
| 11:10-11:50 - Intervention (LIVE, teacher will let you know the schedule for your child) | | 11:50- 12:05- Math or Science Independent (Asynchronous) |
| 11:50-12:05 - ELAR independent (asynchronous) | | 12:05-12:55 - Lunch & movement break |
| 12:05-12:55 Lunch & movement break | | 4th grade ELAR Block 2 |
| 4th Grade Math/Science Block 2 | | 12:55-1:20 - Reading Mini Lesson (LIVE) |
| 12:55- 1:25 Math Mini- lesson (LIVE) | | 1:20-1:40- Writing mini Lesson (LIVE) |
| 1:25-1:45- Science mini-lesson/ lab demo (LIVE) | | 1:40-2:00 - Word Work/Study (LIVE) |
| 1:45-2:45 (Guided Math Groups/ Independent Practice) (LIVE) | | 2:00-2:45 - Guided Reading Groups (LIVE, scheduled) |
| 2:45-3:00 - Math or Science Independent practice (Asynchronous) - Teacher's Office Hours | | 2:45-3:00- Independent Writing (Asynchronous) - Teacher's Office Hours |