Bastrop ISD COVID-19 Dashboard
The purpose of the COVID-19 dashboard is to provide Bastrop ISD families, staff and our community with a transparent summary of COVID-19 cases. An

active case

indicates that a student or staff member has a test-confirmed positive COVID-19 test. Individuals who test positive are excluded from participation in any in-person/on-campus activity until the campus coordinator verifies that the individual has met District protocal to return back to school or work. Return to school criteria is outlined in our Return to School Guide and on the COVID-19 Decision Map for Students. This data will be updated weekly every Monday and will include new active cases that occurred in the previous week.

To see active cases by location and historical trends by week, please scroll to the bottom.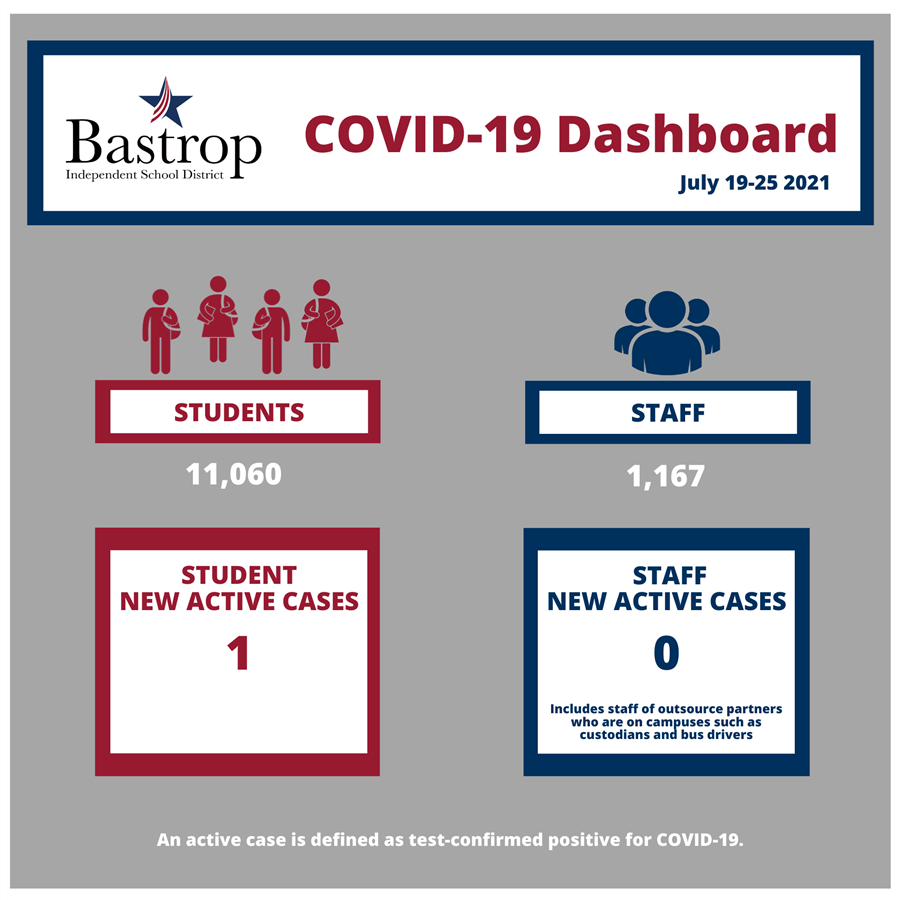 ACTIVE CASES BY LOCATION (21-22)